Regular price
$2,899.00 USD
Regular price
$2,999.00 USD
Sale price
$2,899.00 USD
Unit price
per
Sale
Sold out
Limited Time Sale:
Estimated Arrival: 5 - 10 days
 The Emojo Caddy Pro Trike is an upgraded & modified version of Emojo Caddy Trike also mated to a powerful 500 Watt DC Brushless Motor. The new Caddy Pro's upgraded features include Tektro Hydraulic Brakes, Full Front Suspension, a Comfortable Oversized Seat with Backrest, and now comes with 7 Speed transmission. Also, the front & rear baskets are in white color instead of black. With an outstanding payload capacity of 300 lbs and built with a very stable 3-wheel sturdy frame. 
Eye-catching, show-stopping looks & features that arouse curiosity for the onlookers due to its very unique design. Dependable & highly durable to meet your cargo & leisure needs. This new Emojo Caddy Pro is loaded with amazing advanced features such as 7 Speed Transmission and Hydraulic Brakes, also a large seat with a backrest that supports your back during the the_ride. Powered by a 500W motor and 48V battery, the front basket and oversized rear cargo is ideal for carrying heavy stuff, storing groceries and shopping duties, or giving your pet a_ride.
 Emojo Caddy Pro Tricycle Specifications 
| | |
| --- | --- |
| MODEL | CADDY PRO |
| Motor type | DC Brushless |
| Motor power | 500W |
| Rated Voltage | 48 V |
| Maximum speed | 20 MPH |
| Battery range | 35 Miles |
| Battery charging time | 4 - 6hours |
| Battery type | Lithium-Ion |
| Battery capacity | 48V/15.6Ah |
| Dimensions (inch) | 78.5L X 29.8 W X 47.6 H |
| Frame | Aluminum 6061 |
| Max. user weight | 330 lbs |
| Vehicle weight | 90 lbs (with battery) |
| Transmission type | 7-Speed |
| Front brake type | Hydraulic Disc |
| Rear brake type | Hydraulic Disc |
| Tire size (Fr)/ (Rr) | 4.0 20" rear / 4.0 24"  front |
Price Match Promise

We work very hard to ensure that we offer the absolute best prices online. If you find a better price we will match it! Even if you find a better deal post purchase we will refund the difference, See Price Match Policy page for full details.
Shipping Policy

As soon as you place your order, you will receive an order confirmation via e-mail and your order will be processed within 48 hours. Average shipping time 2-5 days.
Warranty

Frame, Suspension, Motor: 1 year for parts.
Controller, Charger: 1 year for parts.
Battery: Warranty on the battery starts on the date of purchase of the vehicle as new. The battery is sealed and cannot be opened or fixed. The battery should not have a percentage of nominal charge retention of 60% or less. Misuse of the battery, negligence, or attempt to open or repair it will void the warranty.
General: The bicycle is backed up by a 1-year main warranty, certain components listed on this chart or consumables may be subject to a different period of coverage or not included in this warranty.
Consumables: Components subject to wear are not covered by the warranty: Tires, inner tubes, brake lines, brake pads, basket, wheel lining tape, light bulbs, LEDS, fuses, etc.
Financing Available with Klarna & Shop Pay

We offer simple financing through Klarna & ShopPay! So you can ride today and pay later.

You can select Klarna or Shop as your payment option during checkout on the payments options page.
Share
View full details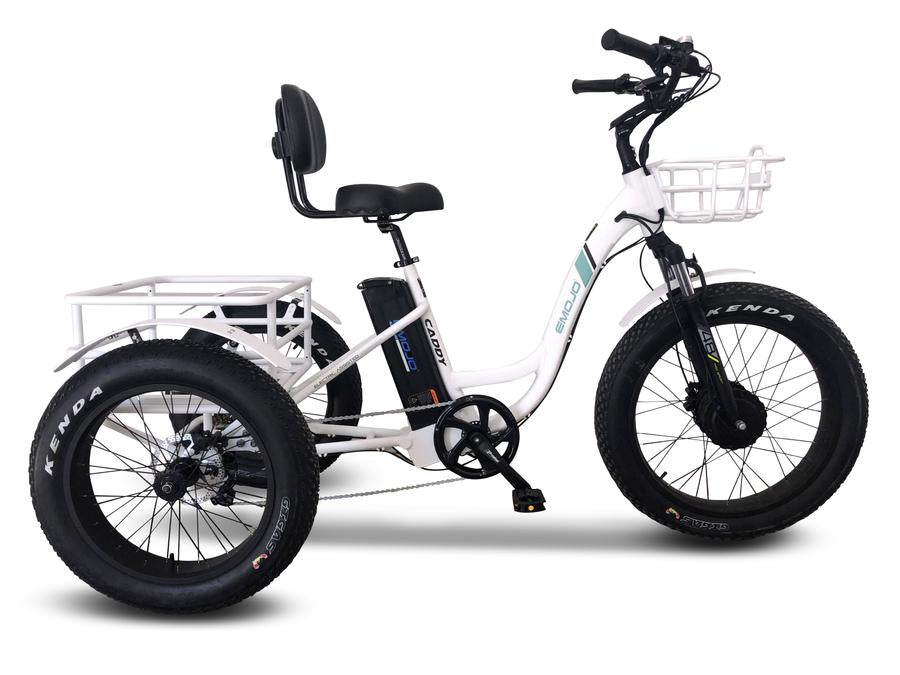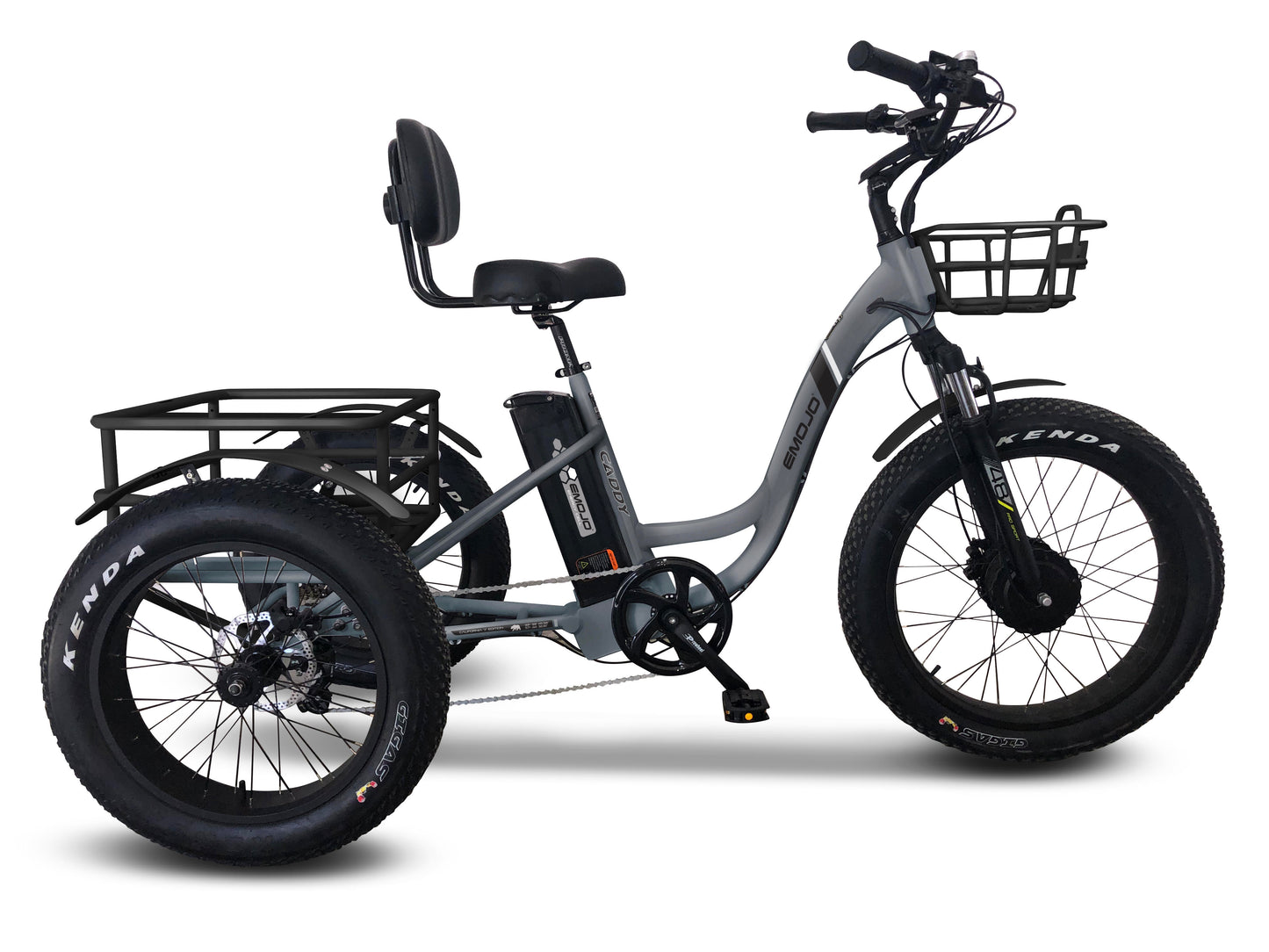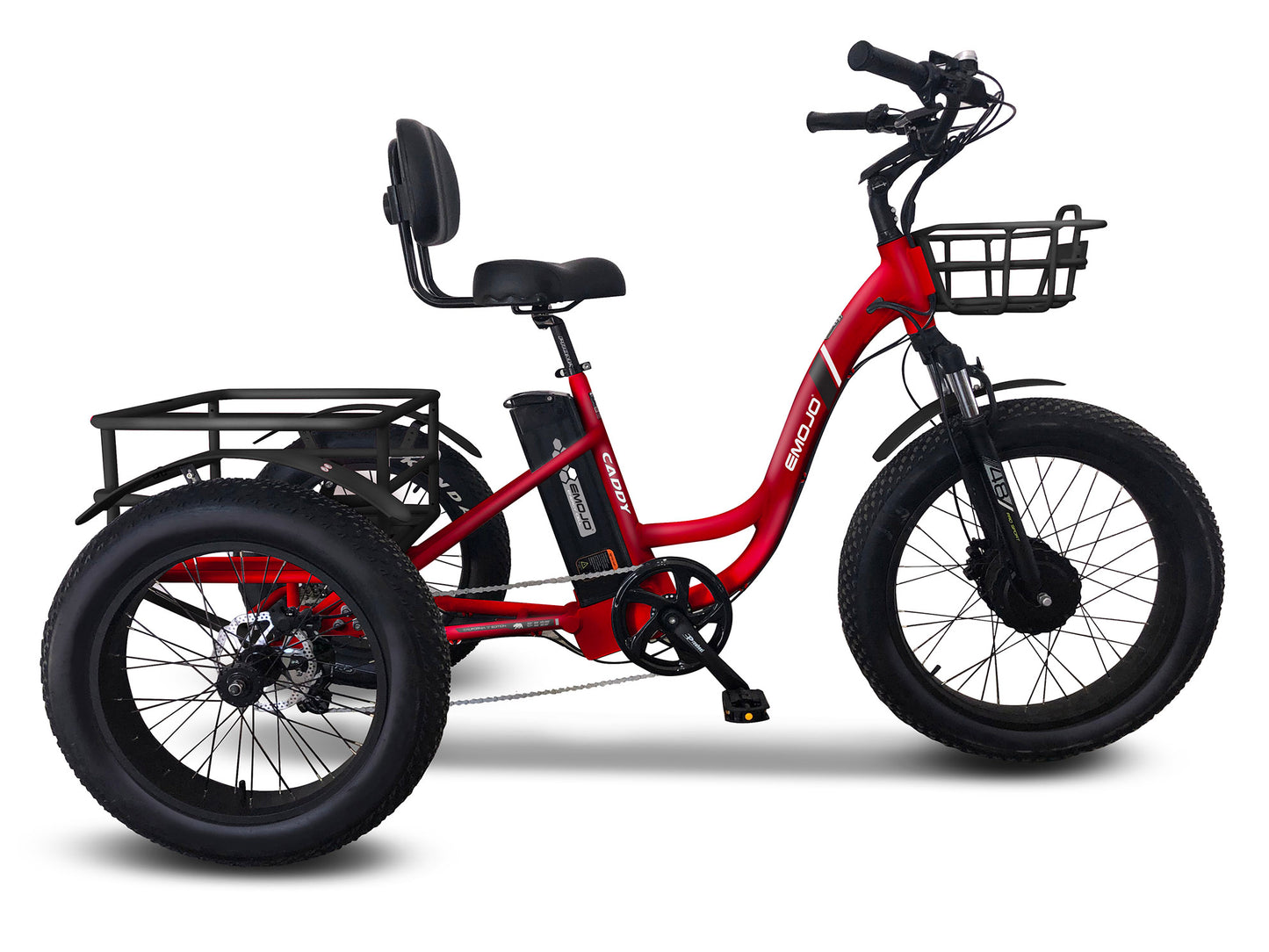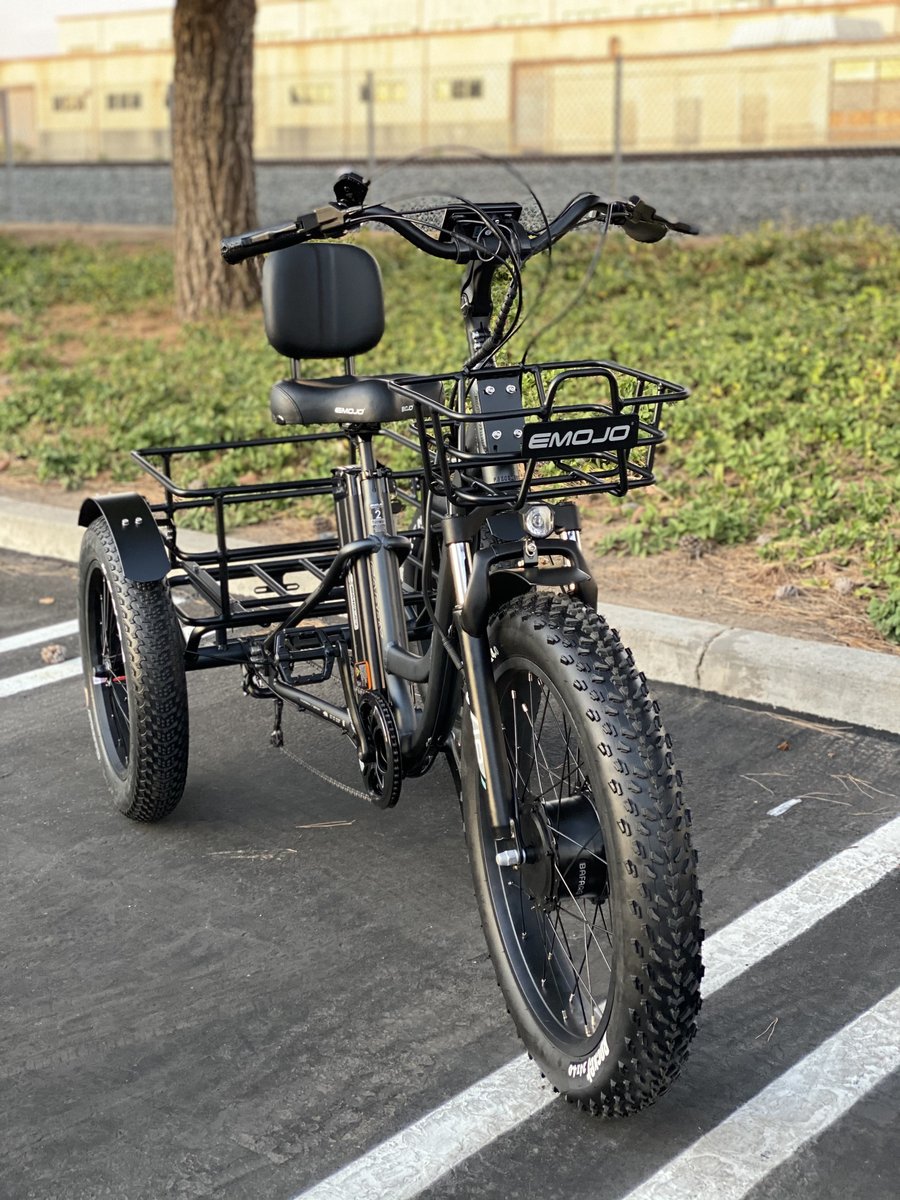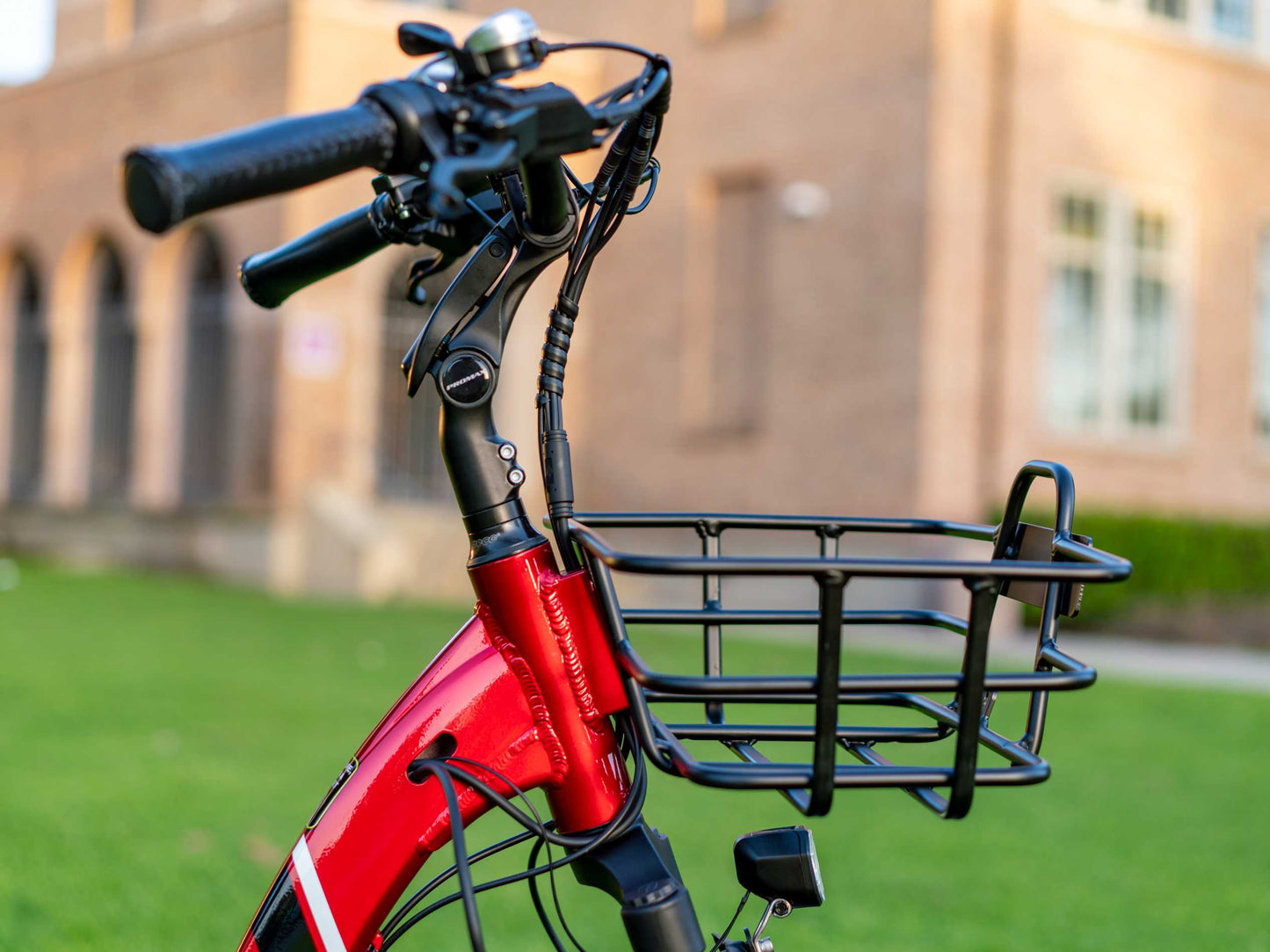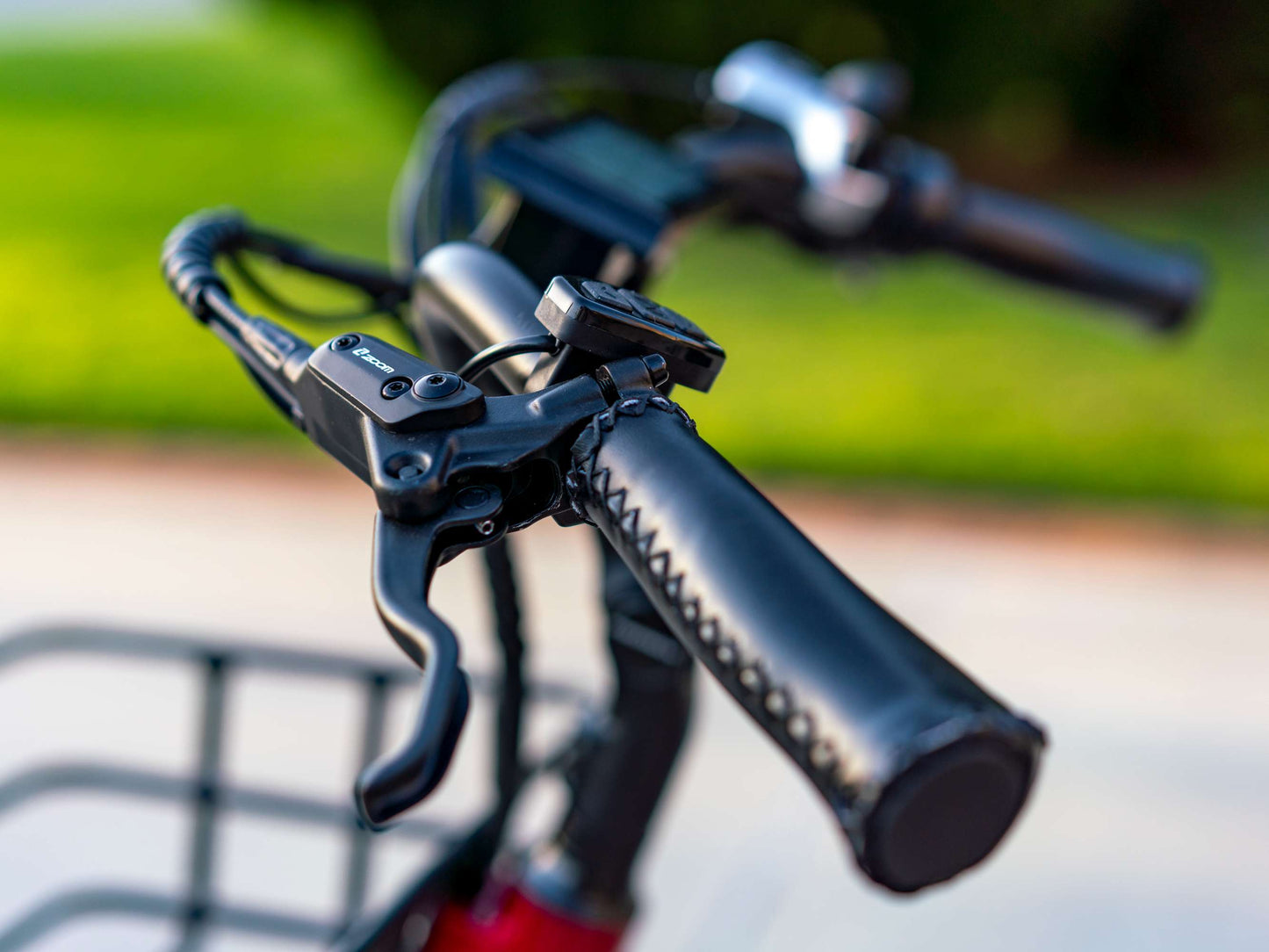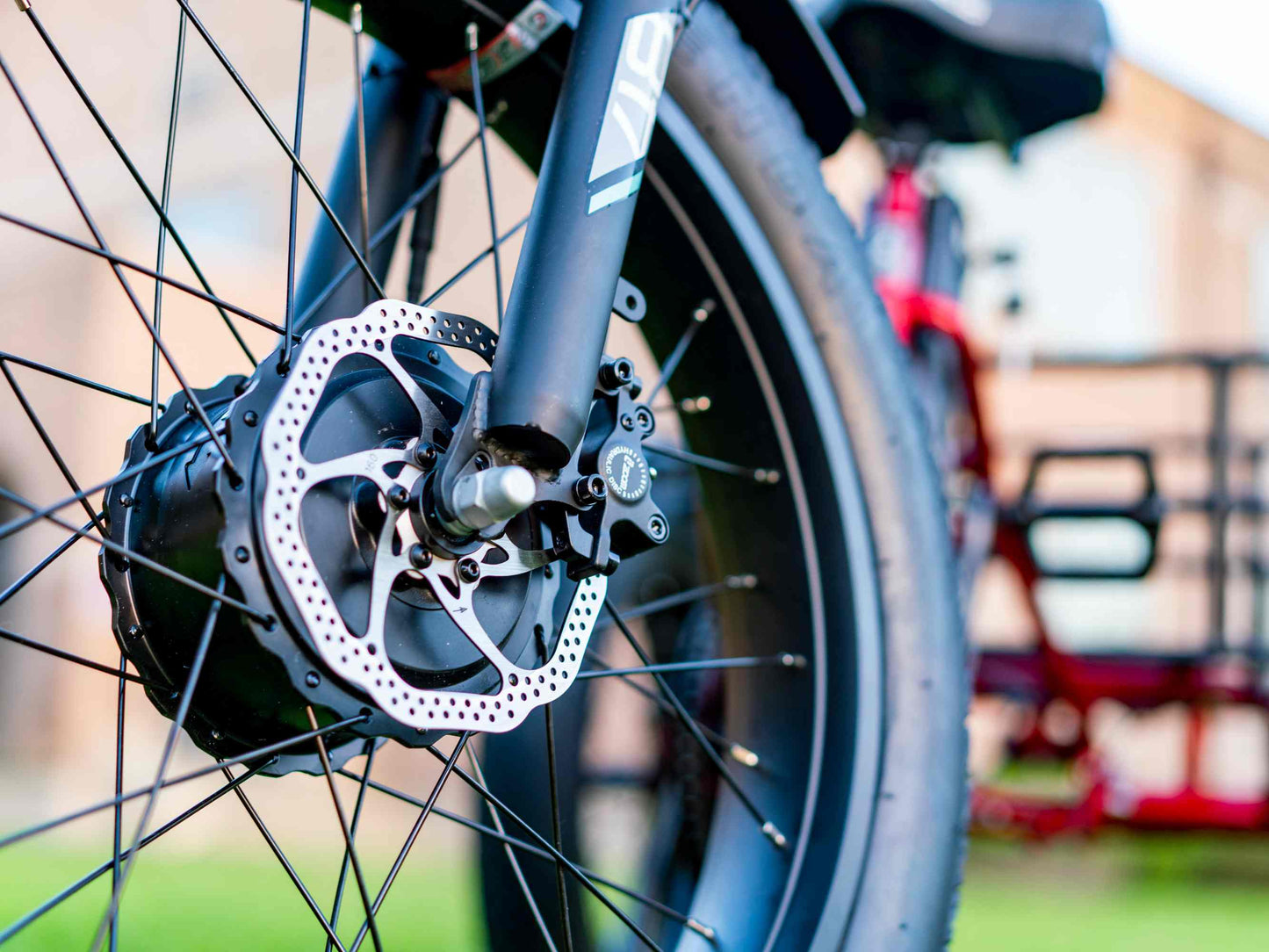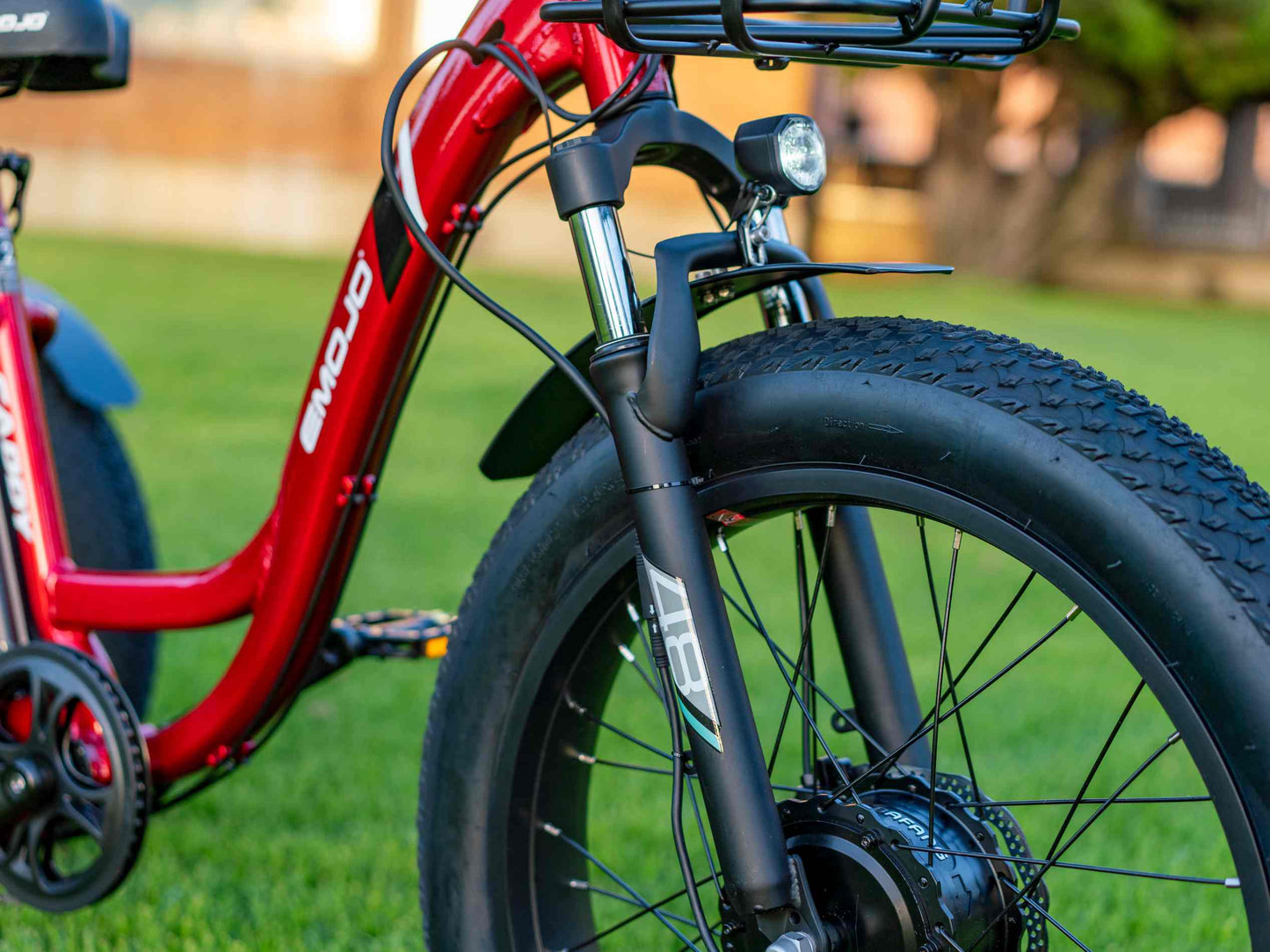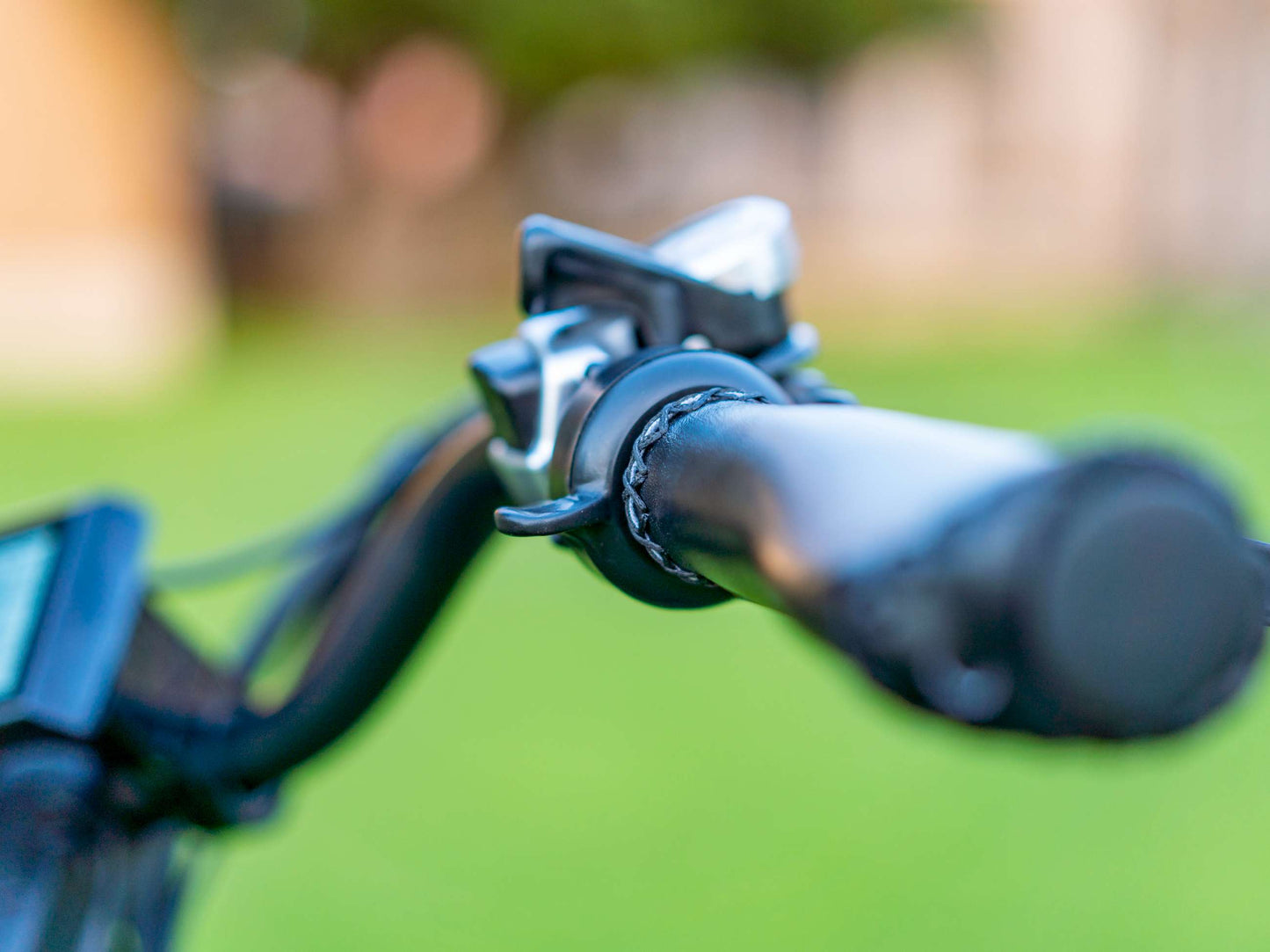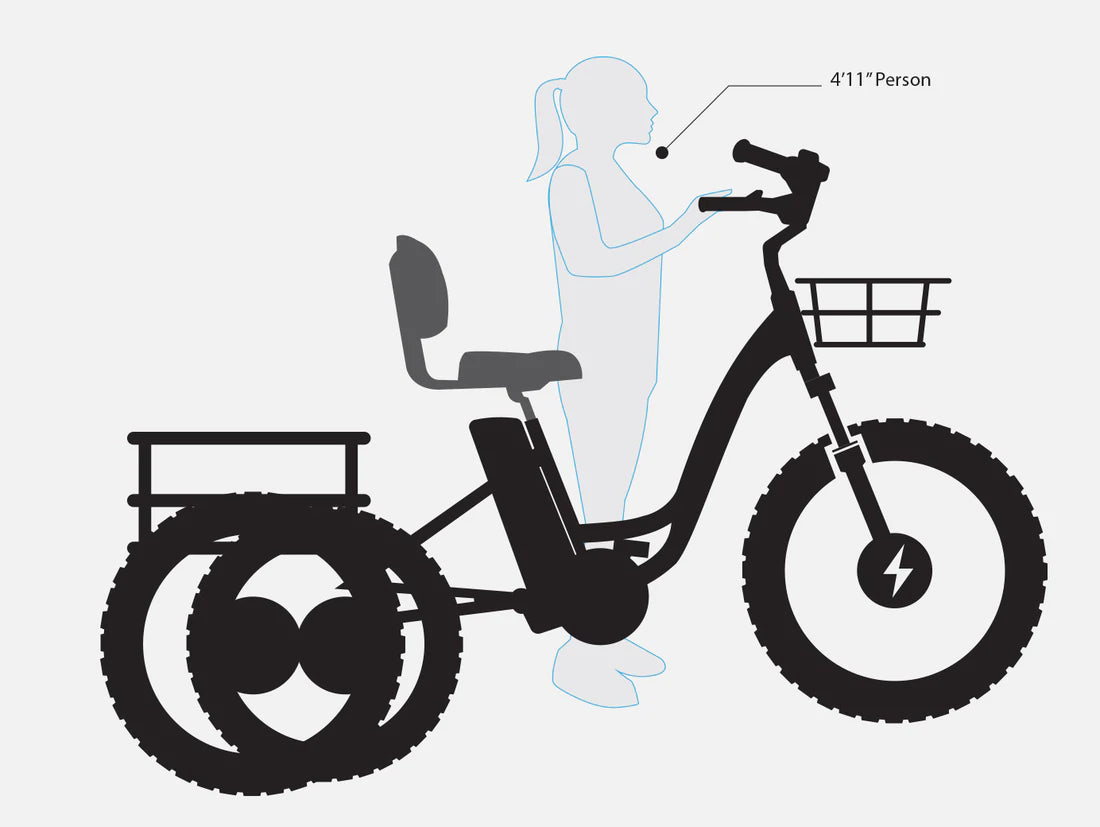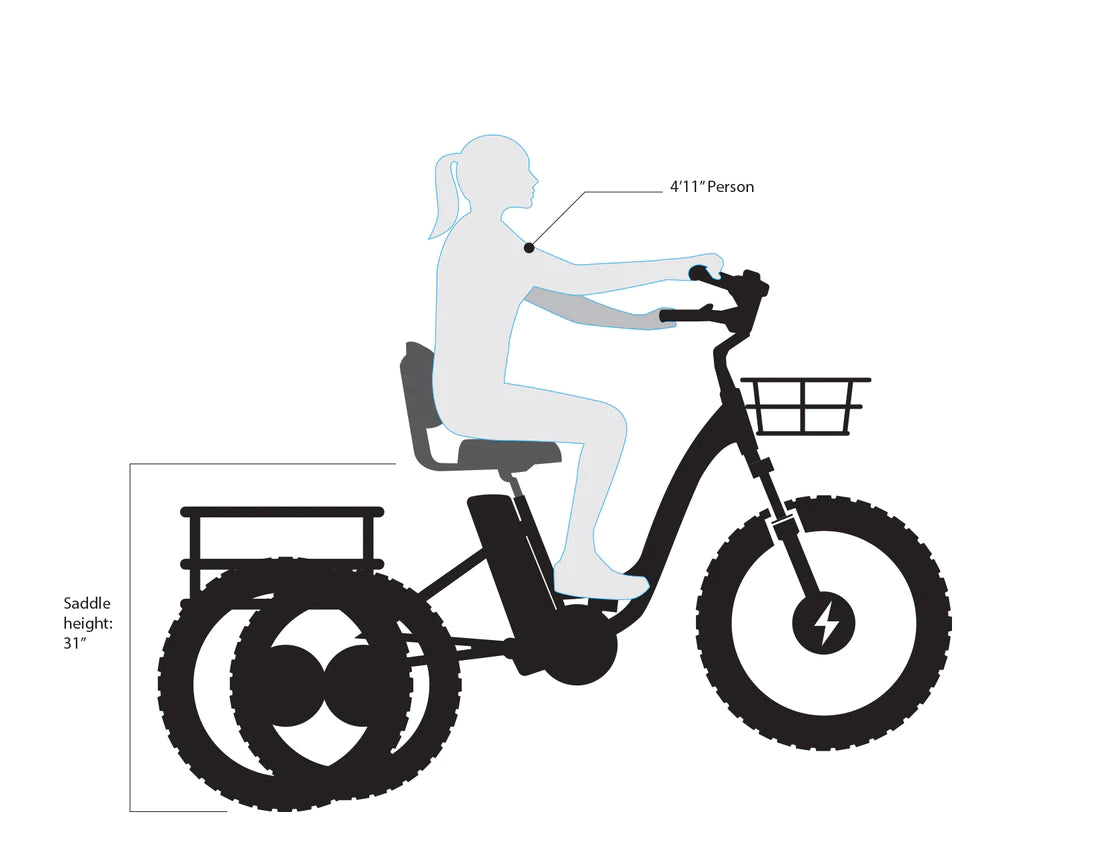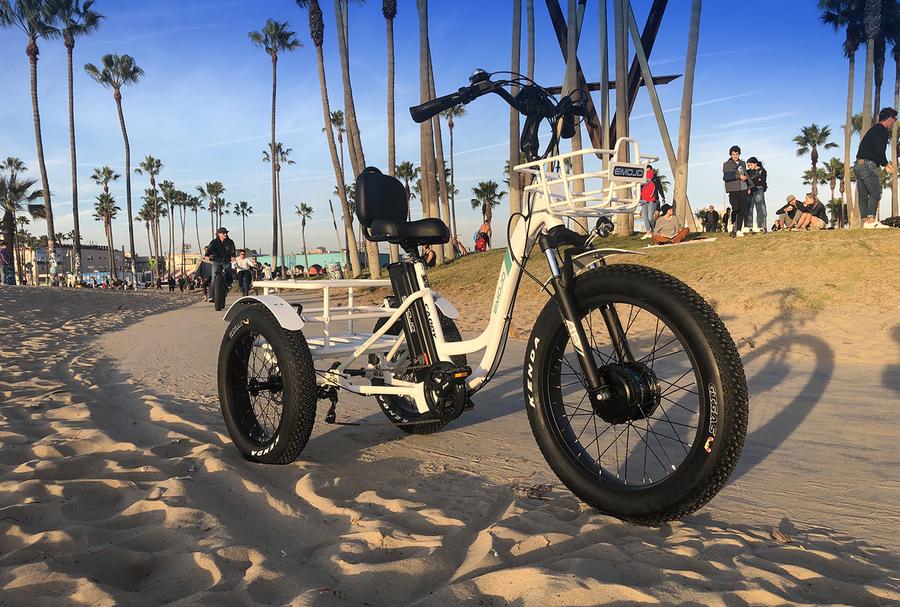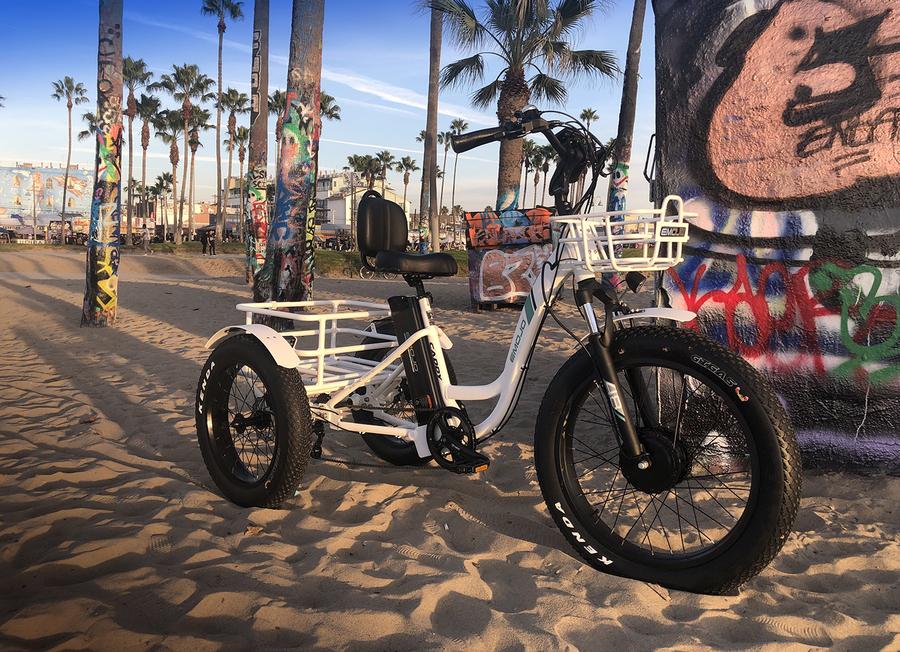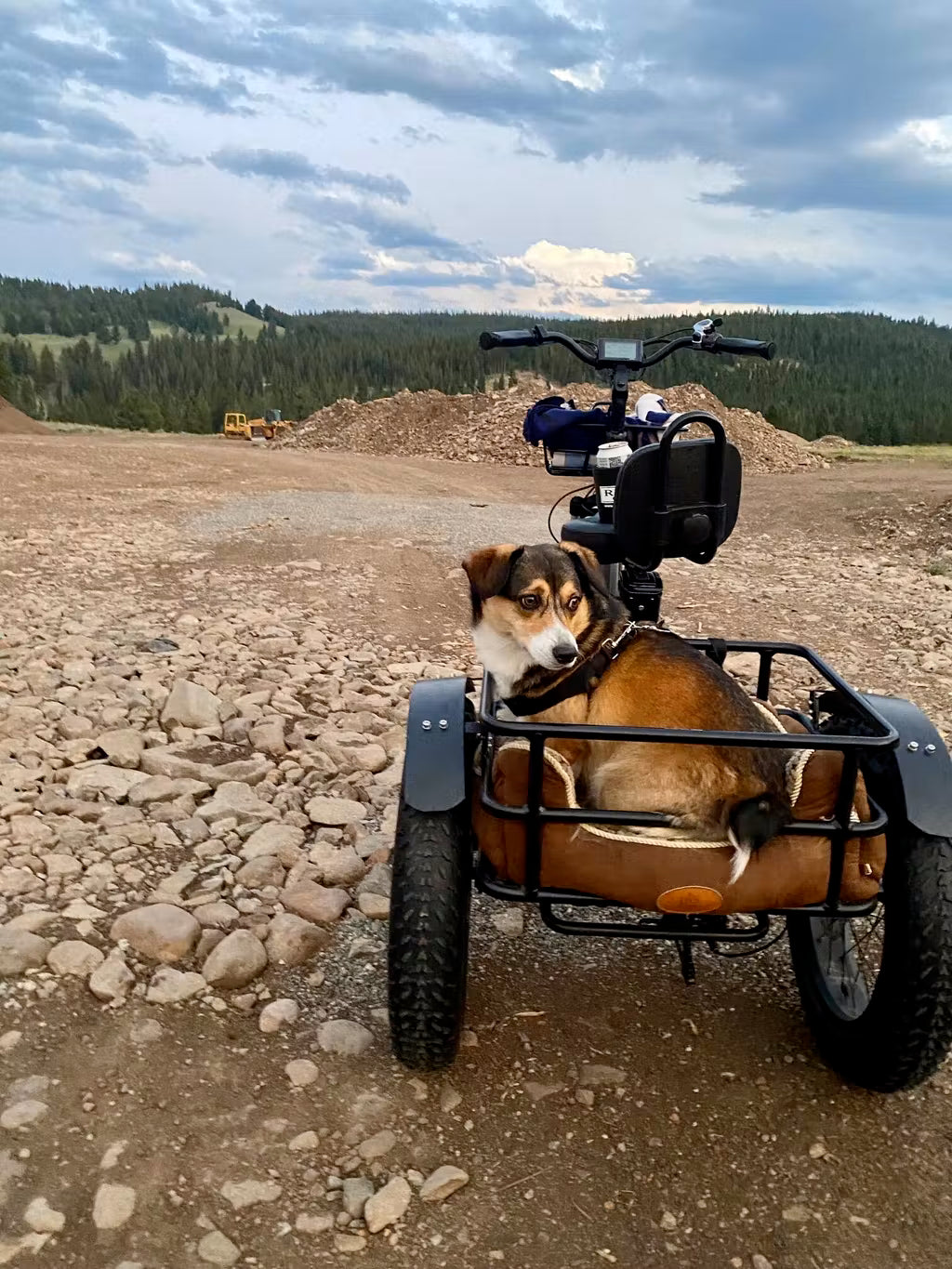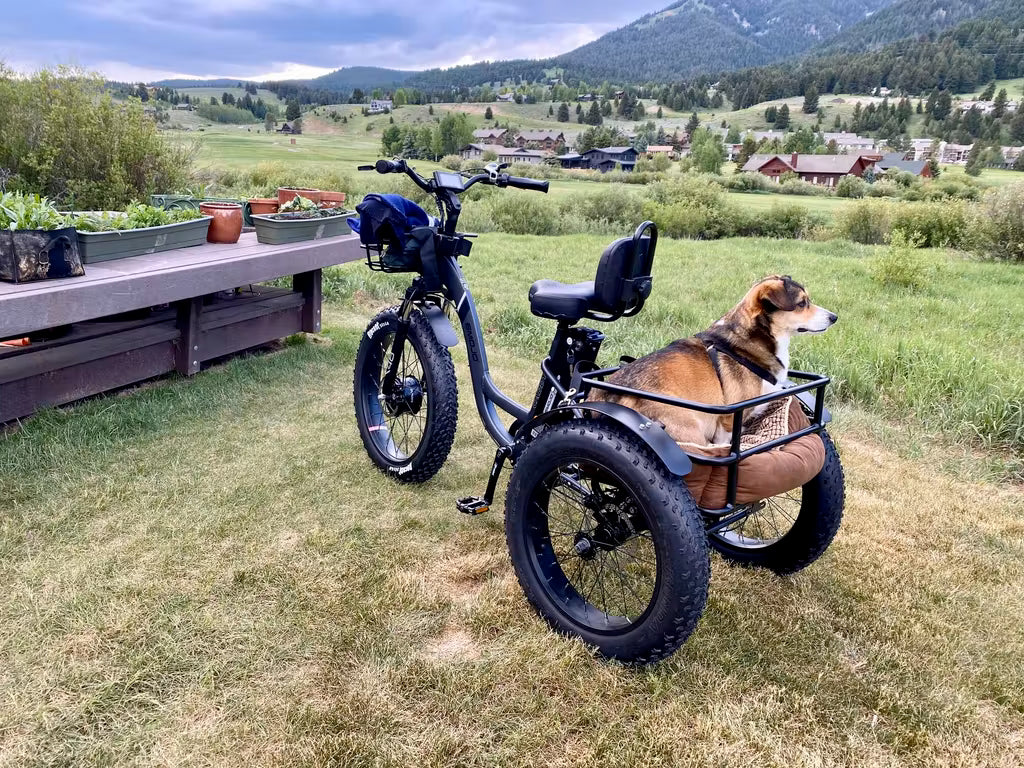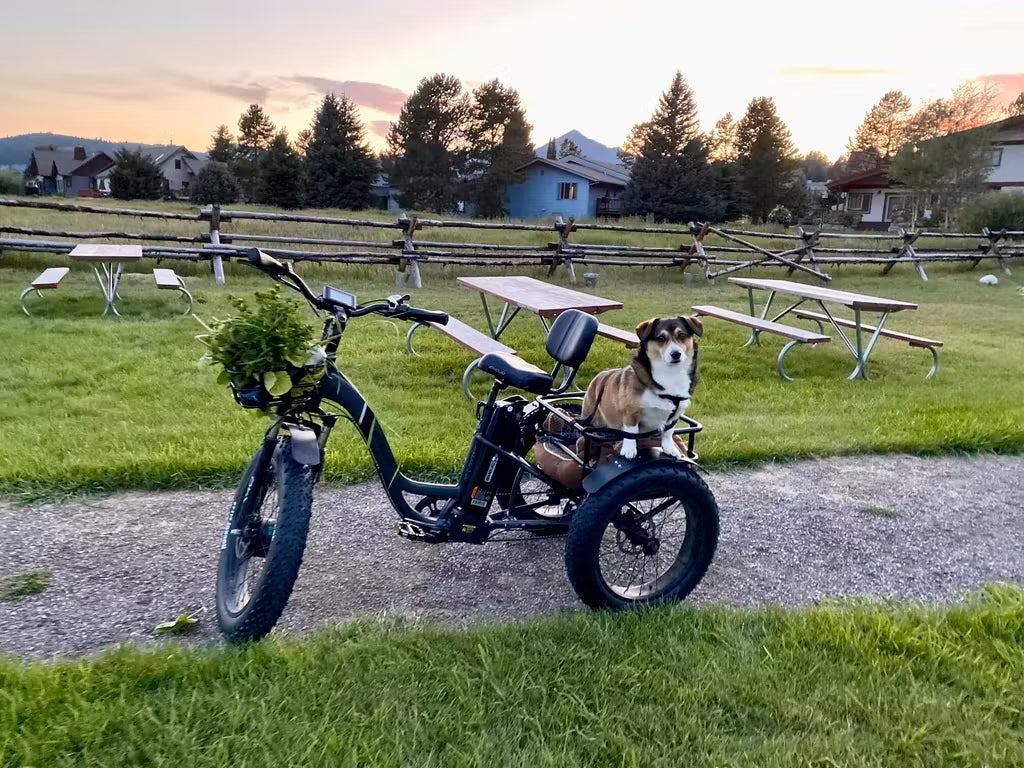 Great bike; great customer service you can trust and rely on
Although it took some time to receive my bike, it was so worth the wait! I could not figure out how to assemble myself, as I expected, but the local bike shop hooked me up.
It's pretty easy to figure out how to turn it on, use & read the control panel, handle different speeds and maneuver the bike around.
Using it for several months now, I haven't had much bad luck with maintaining it -- although toward the end of fall, the electric was/is kind of shorting out..the power will just go off, and I then have to hit the start button again to turn it on again. I checked the wire connections, but I'm very novice at this so not sure if I found or fixed anything during inspection. For now if I keep it at the lowest of the 5 speeds this short issue happens less. And I will schedule it to the bike shop now that winter is nearly done and I can ride it again.
Going slower into corners is essential.
Even on the lowest settings, the bike really scoots along - up to 20-ish mph on straight safe stretches.
Whether using pedal-assist or just holding the throttle down, this bike has a fun kick to it. On pedal-assist, please really start out at the lowest setting then move up as you get to know the lowest level....there's a lot of assist even at the lowest option. Throttle is just the best option to have; especially if you aren't the most serious biker that maybe gets tired on hills or long stretches.
My corgi fits great in the rear basket, and he loves the wind flowing through his ears back there. I put a flat piece of cardboard then a dog bed that fit the size of the basket - and he's quite comfortable and doesn't seem to cause any pain, discomfort or misfit.
Front basket is super helpful for a few small things to carry, like water bottle & a sack lunch...that type of thing.
The seat with a back is super helpful and having the back makes for a more comfortable sitting spot if you happen to stop to watch a soccer game, music event or something else at the park. I have had trouble keeping the seat adjusted appropriately...the metal bolt underneath seems to loosen up or maybe there's a bit of a design flaw -- it's on my list to ask the guys at the bike shop.
It's great that it has a light on the front, but I wish it was a bigger light that shone brighter. I'd also love to have a back light to make it safer for night biking.
Just a great lovely bike and such a positive addition to my lifestyle; gets me out of my house much more than ever before. My dog and I love it!
I've had the trike for a few weeks now and appears to be good quality built and I love the versatility of the pedaling and the electric motor
The wife loves her Caddy Pro
We pre-ordered our Caddy Pro in August of 2020 at the height of COVID so it understandably took a bit of time to arrive with the manufacturer having been shutdown for several months, we received it in October. Sabrina kept us in the loop the entire time, she was a pleasure to work with. It arrived in two separate boxes.
Assembly was definitely an exercise in patience, but taking your time and understanding how the parts fit together pays off in the long run. There is some slop where the rear frame bolts to the mainframe, so definitely take your time with lining these parts up. The printed instructions were pretty bad, the online video instructions from Emojo help.
The LCD monochrome computer that originally shipped with the trike died after the third ride. We replaced it with the "TFT display" color computer that can be found on the Emojo Caddy accessories page, it is water-resistant and has worked fine in both rain and snow for us here in Wisconsin, definitely worth the upgrade
AMAZING TRIKE!!
This trike is VERY well made! It feels so comfortable and most of all sturdy to ride! It's fat tires help to make your ride feel very secure! The seat with a back rest supports your back during the ride, allowing you to ride on longer trips. Hydraulic brakes, front suspension, and large color display are also great features! I would definitely recommend this trike to anyone! If there are any kinds of issues, Emojo is very helpful to send out any parts needed or provide assistance in any way.
Free Shipping

As soon as you place your order, you will receive an order confirmation e-mail and your order will be processed within 48 hours. Average shipping time 2-5 days. Free Shipping on all orders.

Hassle-Free Exchanges

Returns are easy, simply contact us and we will contact the manufacturer to send you a return label. We'll get you a replacement or refund in a snap! See our Returns Policy Page for more details.